We have no greater priority at Skydive Diani than the issue of safety. 
It underpins everything that we are, every decision we make and everything that we do. Employing only the most experienced of instructors, using the worlds most advanced equipment available and flying an aircraft maintained to the highest of standards, we underpin our unrivalled approach to safety and impeccable safety record with absolute compliance with the worlds strictest of regulations.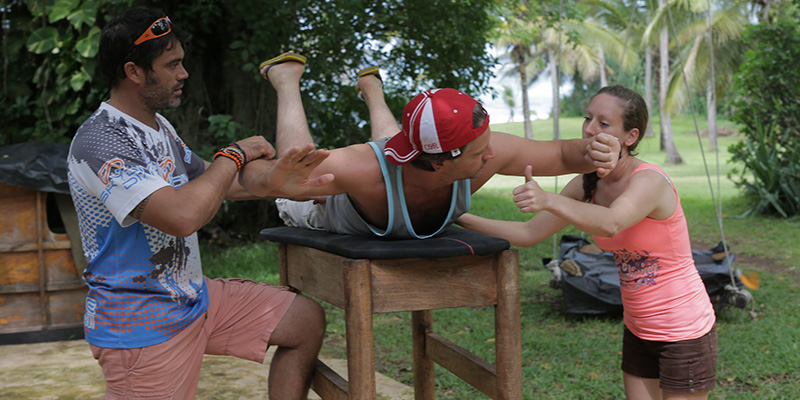 We are a Group Member of the worlds most authoritative voice and the global leader in the sport of skydiving; the United States Parachute Association (USPA).
Everything we do at Skydive Diani is driven by the USPA's Safety Requirements. Our 200+ page Operations Manual was scrutinised, drafted and redrafted until the final version which we meticulously follow today became not only 100% compliant with Kenyan and international regulations, but demanded we were leading the way with regards to safety on all drop zones around the world.
We report directly to the Kenyan Civil Aviation Authority (KCAA). They authorise us to run Parachute Operations and every three months we have to submit all relevant and updated documentation to have that license continue. The KCAA visited Skydive Diani and inspected our facility, they inspect the aircraft every 3 months and they ensure our instructors remain current, competent and qualified in all disciplines of instruction by inspecting their thoroughly maintained records.
Operating on the coast and landing on the beach comes with additional factors which have our close attention. With a designated safety boat patrolling the shore and parachute specific CO2 activated buoyancy aids available for non swimmers, even the remotest risk of an unplanned water landing are covered.  
All our operations manuals are openly available at the drop zone for anyone wishing to have a read. Whether for general interest, or to seek some reassurance, you are more than welcome to go through them and ask us any questions you may have.
THE INSTRUCTORS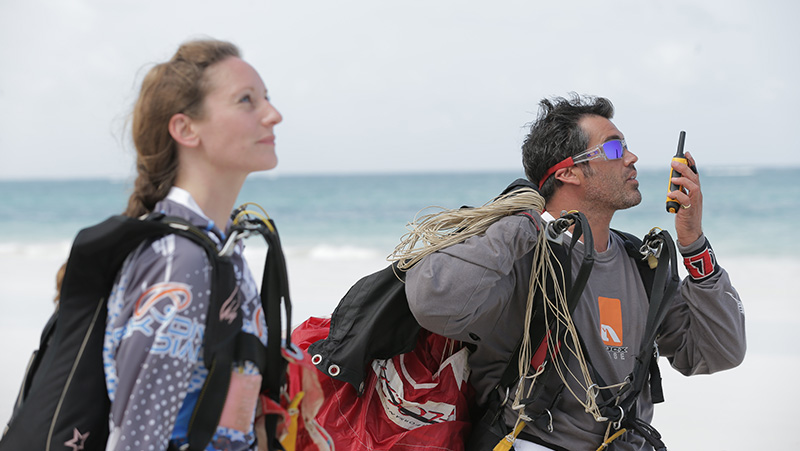 The Club Chief Instructor (CCI) first started jumping from planes in 1998. As an officer of the British Army's elite Parachute Regiment, parachuting became Gary's profession since he was 21 years old and has remained in his blood ever since. Trained in all his instructor disciplines at the world leading instructors academy at Skydive Dubai, Gary is meticulously diligent in the club's running and ensures all activities maintain the highest standards demanded of it by the KCAA and the USPA.
The CCI is also the only appointed USPA Safety & Training Advisor on the continent of Africa. This responsibility bestowed upon him by the USPA not only sees him active in the direction of the sport in Kenya, but has seen him travel to the United States and beyond to ensure he is abreast of the very latest practices and standardisation being discussed on the international scene.
All other instructors, and coaches, are also trained and certified by the USPA and collectively have amassed thousands of jumps over 3 decades in the sport over dozens drop zones on over 5 continents worldwide.
PLANES & PILOT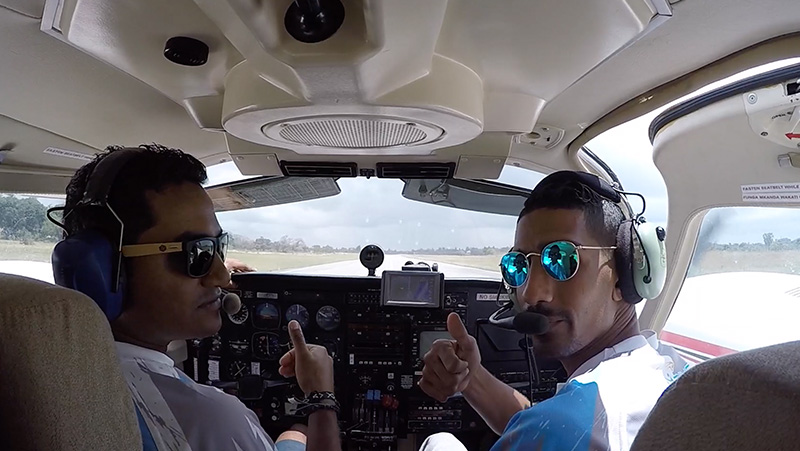 There is not a more experienced jump pilot in Kenya. With over 2000 parachute drops in the last year alone, our full time pilot is rated on 6 different types of aircraft and additionally runs the entire air operation aspect of the club. Our dedicated jump planes are chartered from two of Kenya's most established Air Operators and are supported by extensive service and maintenance teams based at both Wilson and Mombasa International Airports. Specifically appointed by the KCAA as authorised parachute operations aircraft, they are serviced and maintained to the highest standards meeting all Kenyan and international air law.
Ladies and gentlemen, you could not be in safer hands.
Absolutely top of the range, fact.
United Parachute Technologies (UPT) from the U.S are the undisputed global leader in the parachute manufacturing and development sector. By far the most expensive, extensively tested, widely used and with an unrivalled operational history in both the civilian and military parachuting arenas, our UPT Micro Sigma Tandem systems are absolutely state of the art. Each parachute system is thoroughly inspected every single day, and any maintenance or service requirements are completed by sending them to the incredibly advanced rigging facility at Skydive Dubai.